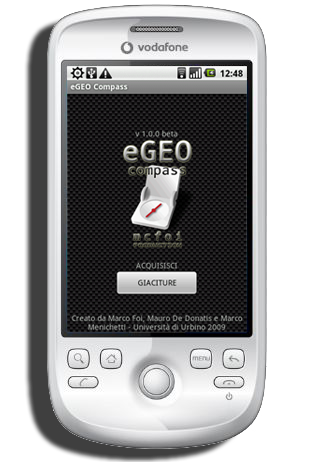 mcfoi.it production
is proud to show: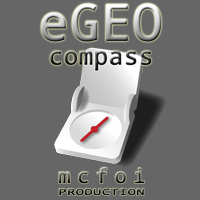 "The very first digital compass for geologist ever built for Android based smart phones"
(12 november 2009)
Designed and Developed by: Marco Foi
Starting Idea and suggestions: Mauro De Donatis
Funding: Marco Menichetti
Math support: Friedrich Zobl, Paolo Tenti

Quickly capture spatial orientation of geological features directly in digital format.
- - -
No need to manually level the compass: the process is automatically done internally by a mathematical algorithm.
- - -
Each measurement is captured with its GPS position for easy visualization on maps.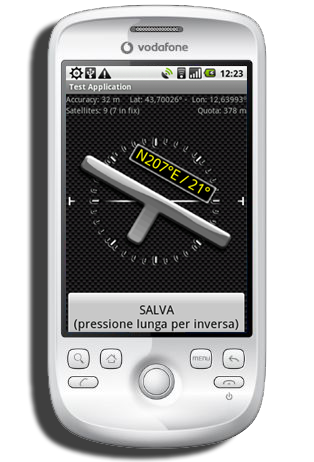 FEATURES
ENGLISH and ITALIAN languages are supported
GPS status check on startup
Capturing of Dip Azimuth and Dip Angle along with GPS position and Quota
Data classification in Projects
Easy recording of data referred to normal or overturned bedding
Table view of saved data
Note addition to each measurement
Map mode for data visualization over satellite imagery
One-click export in CSV format
Sensor speed and averaging custom setting
DOWNLOAD v1.0.11
(FreeWare)